Profile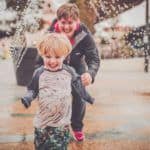 Ali Hill
Registered Nutritionist and Course Leader of Applied Human Nutrition
My CV
Education:

King Edward VI High school (Birmingham), University of Glasgow, Massey University (New Zealand), University of Southampton

Qualifications:

Work History:

University of Southampton and Solent University

Current Job:

Course Leader of Applied Human Nutrition
About Me:

I love a good food joke. I love a bad one even more.

Read more

I live on the edge of the New Forest with my husband, 2 kids, 2 dogs and a gazillion fish. I love my job, and I love spending the weekend messing about with the kids. I love everything to do with food, which is why I made a career out of it. My aunt is the voice of the TomTom satnav, although she isn't really called Jane. In my spare time, I love swimming and spending time exploring the New Forest with my family.

Read more

I've made a little video to show you the kind of things I do as a Sports Nutritionist and the types of people I work with….

My Typical Day:

I don't have a typical day! Different athletes have different nutritional needs. I work one to one with them or even with big groups. I also do a lot of teaching on the Applied Human Nutrition degree.

Read more

I'm basically batman. I help athletes do super-human things by getting them to eat and drink the right things. Check out this video to find out more…..

My day is massively varied – no two days are the same! A lot of my time is spent running the Applied Human Nutrition degree at Solent University – teaching, marking, and helping students achieve their career goals. October to May is usually pretty busy!

The Spark – where I do some of my teaching (photo taken by Solent University).

The University is an amazing place to teach. The technology we have is unreal! Things have changed so much since I was at uni!

One of our lecture theatres. It even has sockets so you can charge your laptop or phone while you learn! (Photo taken by Solent University)

The course isn't just about lectures – there are lots of practical sessions, including ones in the biochemistry lab, where you learn about the science behind nutrition (photo taken by Solent University).

But I also spend a good chunk of my time working with athletes. These can be people who've just started a sport, or are doing their first marathon, all the way up to elite athletes. I'm lucky enough to work with athletes from the Talented Athlete Scholarship Scheme, which is a Sport England programme that supports talented student-athletes. I also work with the High-Performance Academy at Solent University, and have worked with Paralympians.

Aaron Phipps (GB wheelchair rugby) – one of the Paralympians I work with (photo taken by Solent University).

At the moment I'm also working with a team of Explorers who're planning to be the first Scout group to cross Antarctica.

Checking to see how much body fat the Antarctic Explorers have (photo taken by Solent University).

The type of work I do as a Sports Nutritionist is really varied. I might have workshops in our nutrition lab on how to make a sports drink, or cooking some recovery snacks. Or I might be finding out how much body fat athletes have, to see if they're in the best shape they can be for their sport. I also look at what they're eating to find out if there are any quick fixes they can make to be better at their sport.

The nutrition lab – where the students had a healthy Bake-off at Christmas. The results were delicious! (photo taken by Solent University)

Although you may not think it, there's a lot of science involved in all of this. You have to understand why you're suggesting a particular sports drink, or what effect a supplement will have on the body. So to do this, I spend a lot of time reading about the latest developments in sports nutrition, and even doing my own research. I'm particularly interested at the moment in whether chillis can improve sports performance.

What I'd do with the prize money:

Getting kids from local schools in to my bat cave so they can find out about what foods you can eat to make you better at sports.
My Interview

How would you describe yourself in 3 words?

Loves everything food-related

What did you want to be after you left school?

A botanist (a scientist who works with plants)

Were you ever in trouble at school?

Only once - for playing football in the school next door. I wasn't even any good at football!

Who is your favourite singer or band?

I saw Ellie Goulding at Glastonbury twice, and she was incredible!

What's your favourite food?

The same as most nutritionists - cake!

If you had 3 wishes for yourself what would they be? - be honest!

1. To be able to eat cake without having the calories. 2. To know every food joke. 3. To be an official super-hero. Probably called Captain Cake

Tell us a joke.

Why did the banana go to the doctor?.... Because it wasn't peeling well!
---
---
---