Profile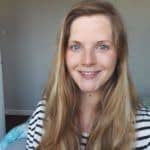 Jenny Shepperson
What a fun first few chats - love the range of questions!
Curriculum Vitae
Education

Bangor University, Ulster University, Cardiff University, Friary High School

Qualifications

PhD Fisheries Science
MSc Geographic Information Systems (Maps)
BSc Ecology
A levels in Biology, Chemistry and Maths
GCSEs in all the core subjects plus textiles, music, business studies and french

Work History

Bangor University, Cardiff and Vale College, Archipelagos Institute of Marine Conservation, Marks and Spencers

Current Job

Lecturer in Marine Biology

Employer
About Me:

Marine Biology lecturer at Bangor University, fisheries scientist, environmentally conscious, love being outdoors on the beach, in the sea, on a mountain, or lazing in our campervan.

Read more

I live on the Isle of Anglesey in North Wales. I absolutely love living here, it is amazing being surround by such beautiful mountains and beaches. I love nothing more than sleeping out in the countryside in our campervan, waking up to the sound of waves on the beach.

My Work

Marine Biology lecturer at Bangor University. I write computer programs to help understand which types of fishing cause most harm to the environment, and which fish are a more environmentally friendly option to eat!

Read more

I am a marine biology lecturer at Bangor University, which means I spend a lot of time teaching students all sorts of things about the marine world, about fisheries and how they can impact the environment, and how we can collect data and analyse it to find out the answer to interesting scientific questions! I really enjoy teaching, it's great helping students develop their skills in a topic they enjoy!

I also do research for the Marine Stewardship Council. I write computer programs to help understand which types of fishing cause most harm to the environment. Hopefully, people can then use these computer programs to help work who should be allowed to use this little blue symbol to show that their fish are more 'eco-friendly'.

When you buy fish at the supermarket, you might have seen a little blue symbol on them (I've put a picture of it below). This symbol is a sign that the fish comes from a more environmentally friendly and sustainable fishery – this is called an eco-label, because it shows you which is a more 'eco-friendly' product. A large team of scientists at the Marine Stewardship Council (MSC for short) work out how to decide who is allowed to use this label on their food – our research helps them to decide who can use the label.

My Typical Day:

No two days are ever the same, but I do a lot of teaching, and a lot of coding – and a lot of teaching coding!

Read more

I spend a lot of my time teaching University students about marine biology, so I'm often creating lectures (lessons), or marking student work – it's great fun teaching something you are passionate about! I particularly enjoy teaching students how to use computer code to do scientific research – I'm a bit of a  geek.

I am also really lucky that Bangor Uni is in a really pretty place – the view from the office is not bad!

We have a pretty cool research boat at the School of Ocean Sciences too – sometimes I get to go out on it and collect fish or survey what is on the seabed Click here to see a video of the seabed taken from the boat!

I even got to meet Prince Charles once!

You can see a little video about what it's like to study at the School of Ocean Sciences at Bangor University here!

What I'd do with the prize money:

Creating games to learn about sustainable fishing!

Read more

Games are a fun way to learn about different scientific ideas!  I'd like to use the money to create some games that we can use when schools visit the University (or if we visit schools). These games would be a fun way to learn about different things to do with sustainable fishing. We'd learn about over-fishing (catching too many fish!), and how some ways of fishing can accidentally kill more animals on the seabed than others (don't worry, no real animals will be used!!).
My Interview

How would you describe yourself in 3 words?

Friendly, open-minded, and logical

What or who inspired you to follow your career?

I've been lucky to work in some really exciting places, like Borneo, and on Greek Islands – these jobs made me realise that I could do something really cool with my career, it was really inspiring, and motivated me to work harder.

What was your favourite subject at school?

I quite liked Maths - because lots of my friends were in my class, our teacher was really funny, and we had cake on Mondays!

What did you want to be after you left school?

When I left school I wanted to be a doctor, but unfortunately that didn't work out. After working in a shop for a while, then doing some backpacking, I decided studying Zoology and Ecology (animals and the environment) might get me a fun job outdoors, where I'd get to travel lots – and it did!

Were you ever in trouble at school?

Sometimes, mainly for being late!

If you weren't doing this job, what would you choose instead?

You never know what you are going to enjoy until you try it, so if I wasn't doing this job I would be excited to try out all sorts of different things - but it would probably still be something sciencey, maybe a data scientist, or something medial!

Who is your favourite singer or band?

I'm pretty easy going when it comes to music – and I never remember anyone's name!

What's your favourite food?

I love food, I'm not sure I could pick a single favourite! I love cooking Indian food most often

What is the most fun thing you've done?

Travelling is always fun!

If you had 3 wishes for yourself what would they be? - be honest!

I'd probably wish to be able to spend a bit less time at work, to see more of my family and friends, and to go on more holidays!

Tell us a joke.

What do you call a fish with a tie? soFISHticated!
My profile link:
https://ias.im/u.181113
---
---