Profile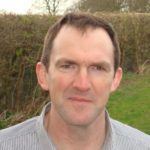 Paul Newell Price
My CV
Education:

Leighton Park School, Birmingham University, Reading University

Qualifications:

Work History:

Australia, Morocco, France, UK

Current Job:

Principal research scientist
About Me:

I'm interested in how we manage the land to grow food and how this affects the environment we live in.

Read more

I live with my wife, two daughters and a blue-fronted amazon parrot called Mango in Chester-le-Street, Co Durham. I really enjoy my work, mainly because of the great people I get to work with, and I also like growing food in the garden, walking in the countryside (mountains and coastline are best), skiing with the family (and any other family holiday) and coaching (and playing) cricket.

Read more

I am very lucky to be involved in a number of European projects and the latest one is focusing on how we can get the most from our permanent grassland; for producing food, supporting wildlife, reducing the risk of flooding, storing carbon to slow down climate change and a range of other benefits.

In mid-June I'm going to Lisbon in Portugal to meet up with our project partners from other European countries and see how the Portuguese manage the grasslands within their cork oak forest landscapes. Portugal produces about half the cork in the world and it is not only used for bottle stoppers; it is also used to make hats, shoes and furniture! Then in the following week, I'll be in Cork, southern Ireland, meeting up with some of the same people and a multitude of other researchers and farmers at the European Grassland Federation meeting. Trips to Ireland are always fun!…

My Typical Day:

The great thing about working for ADAS is that there is no such thing as a typical day.

Read more

I could be on farm one day and working up research data the next, then meeting people from the Department of the Environment, Food and Rural Affairs in Westminster, London the day after that. The following day I could be in  Scotland talking to colleagues at Edinburgh University and the Scottish Environmental Protection Agency. I sometimes spend quite a lot of time on trains…. but I enjoy the views and can also get a lot of work done, which is not always easy 'in the office', even if I'm working from home!…
My Interview

How would you describe yourself in 3 words?

Tall

What did you want to be after you left school?

I had no idea

Were you ever in trouble at school?

Yes

Who is your favourite singer or band?

Elvis Costello

What's your favourite food?

Tiger prawns on a barbeque

If you had 3 wishes for yourself what would they be? - be honest!

Health, happiness and another three wishes

Tell us a joke.

What do you call a man with a seagull on his head?.... Cliff.
---
---
---